Looking towards Cefn-hengoed
from Gelli Haf Isaf farm.
(2014/51 )
Prints are available - sizes 1 and 10. Click HERE




The above painting, oil on linen measures 28 x 44 inches and captures a local scene some twenty minutes walk from my home. The four horses were in the field so they are the natural choice for this painting. A Valley Line train can be seen travelling North to Pengam station and The New Road (from Hengoed Viaduct to Tiryberth) is visable.
The reverse painting of this spot can be seen below ( Mynyddislwyn from Cefn-Hengoed - 96 ) and also a painting of Hengoed Viaduct (53) shown below is seen from a field just a few yards to the left from this spot. Just goes to show that artists needn't look far for their subjects.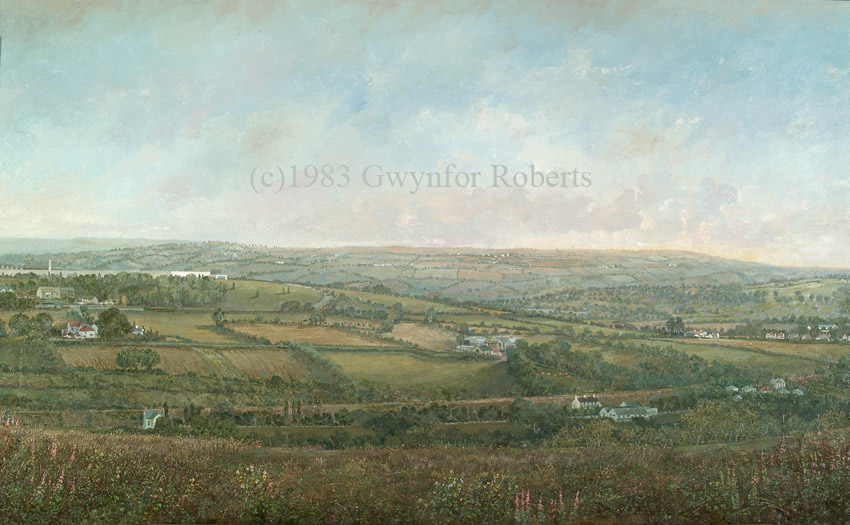 Mynyddislwyn from Cefn-Hengoed (96) 1983 - oil - size 24" x 40"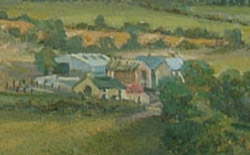 Detail from the painting (96) above showing Gelli Haf Isaf farm
and the gateway where I stood for the top painting 2014/51.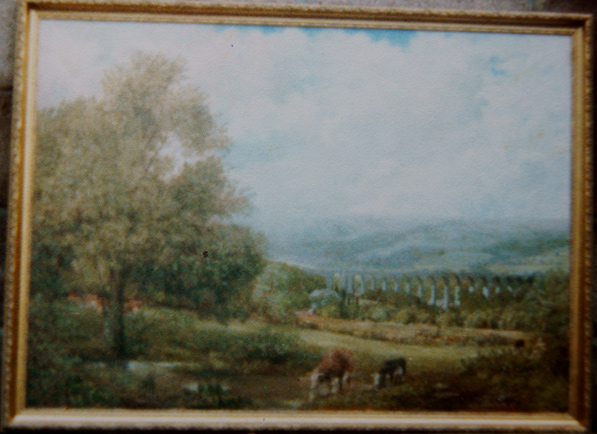 Looking towards Hengoed Viaduct (53) - 1981-


from Gelli Haf Isaf farm.
( Along Summerfied Hall Lane near Maesycwmmer. )


Cefn-hengoed

Home

Contact

About

Prints

sketch book

County Borough of Caerphilly, Wales

latest paintings of Wales

Other paintings of Wales

Other paintings
of Wales

House paintings

Table mats

Trains and stations

Paintings of properties

Paintings of West Wales

Paintings of North Wales

Chapels and Churches in Wales

Miniature prints of Wales

Special offer prints of Wales.

Tour of Britain cycle race - 2011.

Tour of Britain cycle race - 2012.

Paintings outside Wales.

Business gifts

This site is Copyright
Welsh Artist Gwynfor Roberts estate