Sketchbook
Welsh Artist Gwynfor Roberts.
Home
Contact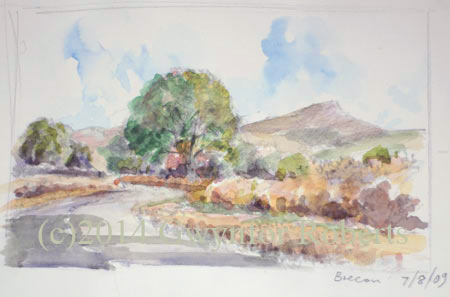 (2009/56)
This is a small watercolour sketch done on the spot just outside the Brynich bridge and Brynich canal lock with just one of the Brecon Beacons visible.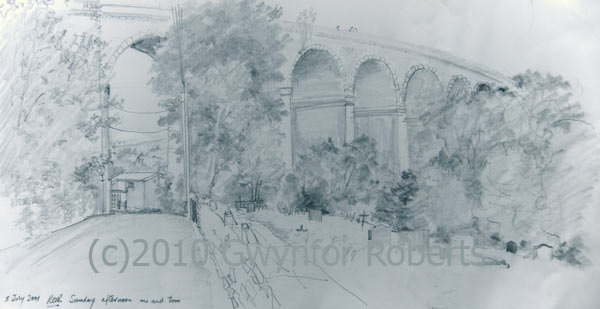 Along Victoria Road, Maesycwmmer. With Hengoed to Maesycwmmer viaduct.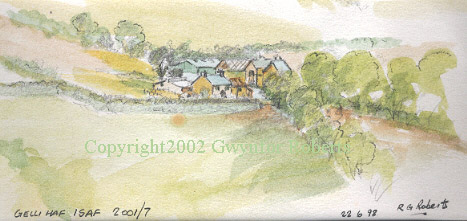 Gelli haf isaf, Maesycwmmer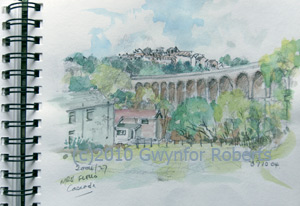 Sketch for Hengoed viaduct 2004/27
showing Hengoed viaduct from the Maesycwmmer side.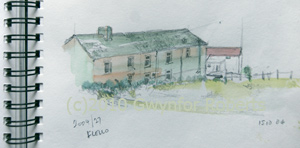 Sketch for Hengoed viaduct 2004/27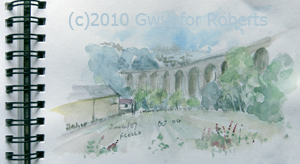 Sketch for Hengoed viaduct 2004/27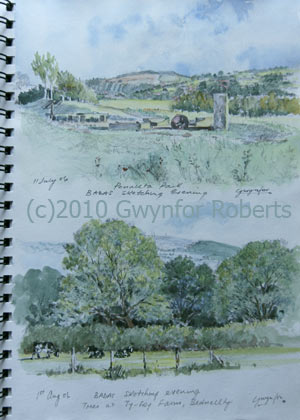 Top sketch is Penallta Park. Bottom sketch is Cows grazing at Ty-Fry farm, bedwellty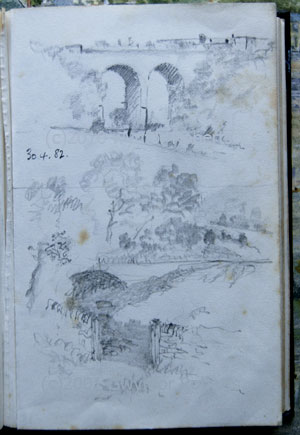 Top sketch on the above page is Hengoed viaduct in 1982. Bottom sketch is Cwmdu lane, maesycwmmer 1982, showing the remains of what was a stone bridge taking the Newport to Brecon train service - all long gone.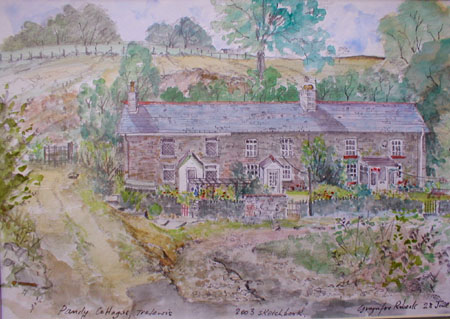 Pandy cottages, Trelewis.(2003 / 42)
You will find these delightful cottages just off the cycle track in Trelewis. This was sketched and painted on the spot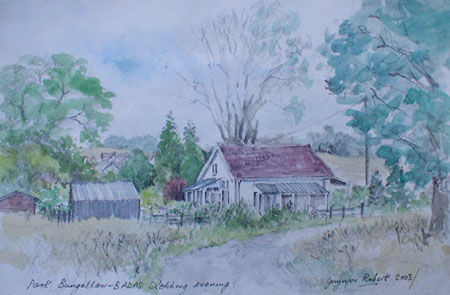 Park Bungalow, Nelson
Through the summer a few of the members from the Bargoed art Society gather for a sketching evening. This is one of the members homes and this is my effort for the hour and a bit we were there.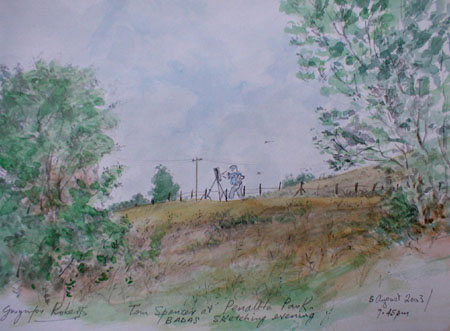 Artist Tom Spencer - former Bargoed and district Art Society member.
Another sketching evening with the Bargoed members this time at Penallta Park.
Rather than look for a subject I found Tom painting away to his 'Arts' content !
This was nice enough for me - just a quick sketch.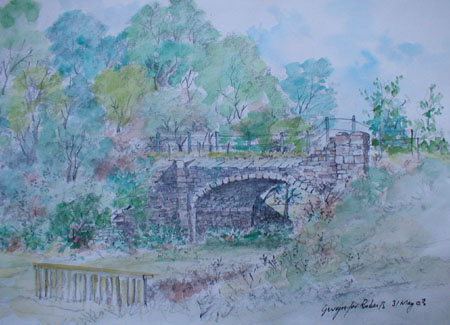 A dis-used railway bridge between Tredomen and Nelson.
I've aquired a new bike, rather my sons throw away. Never the less it gets me about and I sometimes take a ride along the cycle path towards Nelson. Along the way there is this old bridge which crossed the railway line to nelson. A nice spot for a rest and some sketching.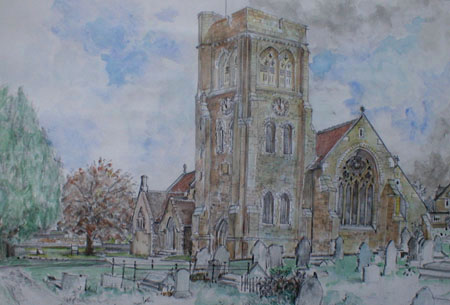 Saint Martins Church , Caerphilly
Earlier this year I spent a number of cold Sunday mornings sketching the church. This sketch is what I am using to complete the oil painting .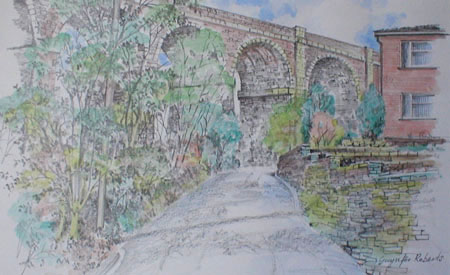 Hengoed Viaduct (2003 / 18)
This sketch shows the road between Hengoed and Maesycwmmer. The road goes under the viaduct and this view shows the road as it exits on the Maesycwmmer side. The painting of Hengoed Viaduct in Gallery 1 shows the road and bridge as it crosses over the Rhymney river.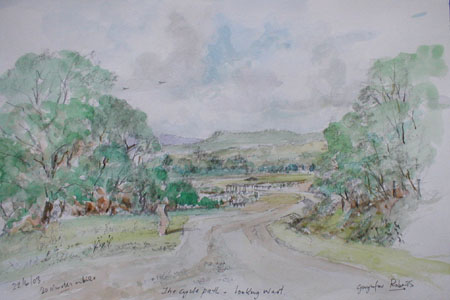 Cycle track - Looking West (2003 / 36)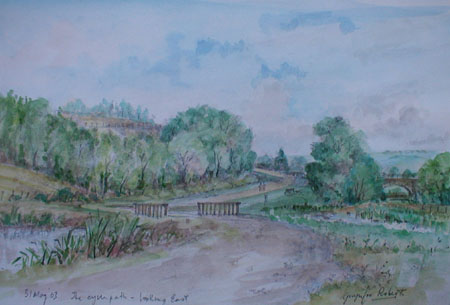 Cycle track - Looking East (2003 / 37)
Home
Contact
About
Prints
sketch book
County Borough of Caerphilly, Wales
latest paintings of Wales
Other paintings of Wales
Other paintings
of Wales
House paintings
Table mats
Trains and stations
Paintings of properties
Paintings of West Wales
Paintings of North Wales
Chapels and Churches in Wales
Miniature prints of Wales
Special offer prints of Wales.
Tour of Britain cycle race - 2011.
Tour of Britain cycle race - 2012.
Paintings outside Wales.
Business gifts
This site is Copyright
Welsh Artist Gwynfor Roberts estate