Welsh artist Gwynfor Roberts
Paintings of Wales
Links to fellow artists Original Oil Paintings - View the finest landscape and wildlife original oil paintings by Canadian artist Blair Russell.
Those of you interested in the Artist John Constable should click on
The Constable Research Project
where you'll find the latest info' on this great artist.
West Wales Artist - Chris Chalk
Welsh Landscape painting, wildlife art, pet portraits,seascapes and portrait paintings
art4arts8
- combining original art with web design, which is an art in itself.

Californian Artist Patricia Wagner
Landscape Art and free art lessons.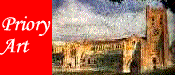 Watercolour Artist David Harvey

Photo's and Paintings by Roger Beckwith.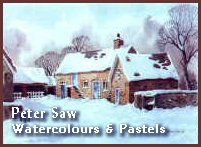 Watercolours and Pastels By Peter Saw
Family Portrait
Offering Pet portraits and family portraits as fine oil paintings from your photos and dog portraits.

Links page
Home
Contact
Prints
sketch book
Art prints of Wales
County Borough of Caerphilly, Wales
latest paintings of Wales
Other paintings of Wales
Other paintings
of Wales
House paintings
Table mats
Trains and stations
Paintings of properties
Paintings of West Wales
Paintings of North Wales
Chapels and Churches in Wales
Miniature prints of Wales
Special offer prints of Wales.
Tour of Britain cycle race - 2011.
Tour of Britain cycle race - 2012.
Paintings outside Wales.
Business gifts
This site is Copyright
Welsh Artist Gwynfor Roberts estate