Welsh Landscape Artist Gwynfor Roberts
Online Art Gallery
Oil paintings and watercolour paintings of Wales
Giclee Fine Art prints
There are hundreds of oil paintings and watercolour paintings on this site with the theme being 'Paintings of Wales'. All the paintings come from my local area of The Rhymney Valley and trips around Wales.
The places are listed below, simply click on them to view the paintings.
Update on painting of Bovil House, Machen

My main oil paintings

The Rhymney Valley

West Wales

North Wales

Other paintings
of Wales

latest paintings

Chapels and Churches

first oil from 1966

Trains and stations.

House Portraits

Paintings of Castles in Wales

Tour of Britain cycle race

Table mats

Paintings outside Wales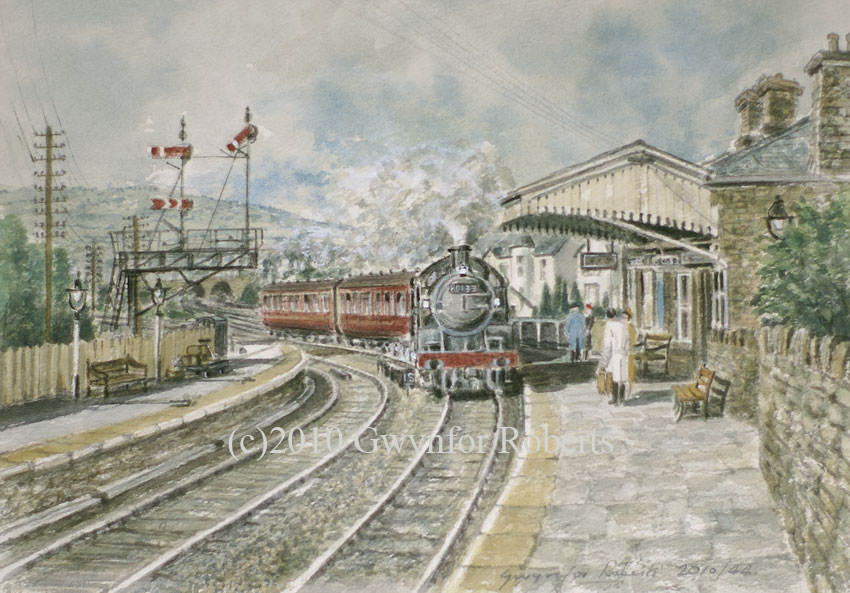 Sale of prints

Welsh Artist Gwynfor Roberts
Archived by
The National library of Wales
Aberystwyth.
Part of UK Web Archive.
Welsh Links
Artist Links
Art Links
This site is Copyright
Welsh Artist Gwynfor Roberts estate.