The Old Stone Bridge
Ystrad Mynach (108)
Prints are available - size 11. Click
HERE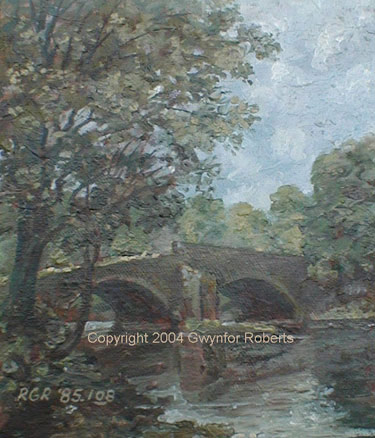 Painted in 1985, this small painting shows the old stone bridge over the Rhymney river. The bridge was demolished within a few years of paintings this and today you wouldn't know there had been a bridge there.
There is no doubt in my mind that this old bridge which is part of the heritage of Ystrad Mynach could have and should have been saved. But like many other historical structures it has been lost forever - gone.
The painting is an oil sketch for a more finished painting which can be seen
here.